Wine Country Color 12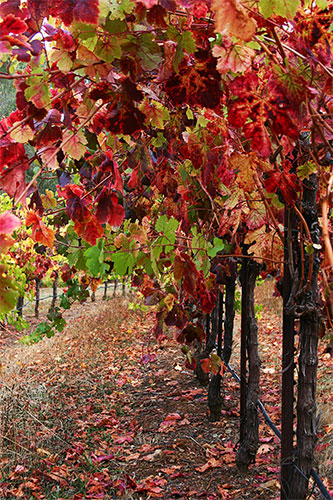 Wine Country Color 12 ©2009,wolf dietrich
The Wine Country, just a half hour before Sunset, is a very special place to be during the Harvest Season until mid December. This image is exciting as it captures the Fall Color from underneath!
This image was shot in an awesome vineyard just Southwest of Healdsburg near the Russian River.
Printed at 12 x 18 inches, and matted and framed to 18 x 24 inches, this image is truly a wonderful capture of this beautiful scene.