Wine Country Color 07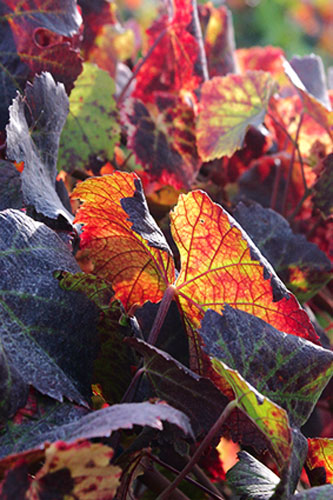 Wine Country Color 07 ©2009,wolf dietrich
The Wine Country, just a half hour before Sunset, is a very special place to be during the Harvest Season until mid December. This image captures the brilliance of the backlit leaves at the magic hour!
This image was shot just after the vineyard was harvested. The grapes are gone yet the vines exude their color!
Printed at 12 x 18 inches, and matted and framed to 18 x 24 inches, this image is truly a wonderful capture of this beautiful scene.