Wine Country Color 05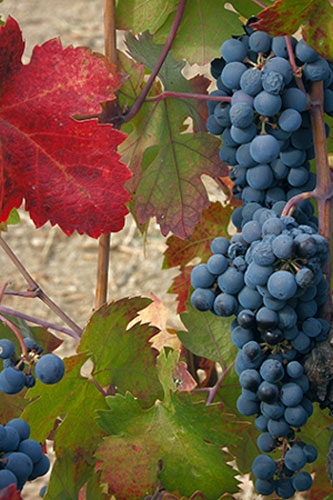 Wine Country Color 05 ©2009,wolf dietrich
The Wine Country, just a half hour before Sunset, is a very special place to be during the Harvest Season until mid December. This image evokes an artisitic feeling. It is another of my favorite images as it captures the flavor of the Dry Creek Valley in Healdsburg. It reminds me of a tapestry.
This image truly captures the essence of harvest! The red and green leaves with the purple grapes are a harmony of color. This image epitomizes Wine Country Fall Color!
Printed at 12 x 18 inches, and matted and framed to 18 x 24 inches, this image is truly a wonderful capture of this beautiful scene.