Wine Country Color 01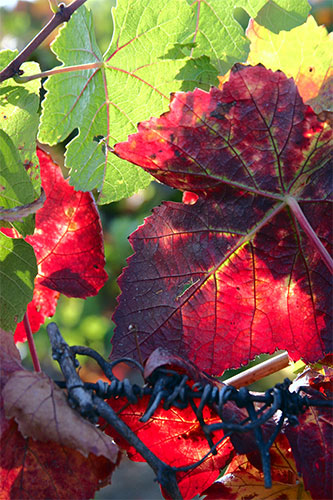 Passion of the Vine ©2009,wolf dietrich
The Wine Country, just a half hour before Sunset, is a very special place to be during the Harvest Season until mid December. The backlit leaves just explode in color. The blood-red color captured here along with the barbed wire captured my interest. I call this one "The Passion of the Vine"!
This is one of my favorite images. This image would make an awesome wine label. Look for my new wine label creation in my "New" area on my art pages.
Printed at 12 x 18 inches, and matted and framed to 18 x 24 inches, this image is truly a wonderful capture of this beautiful scene.