Wine Country Color 14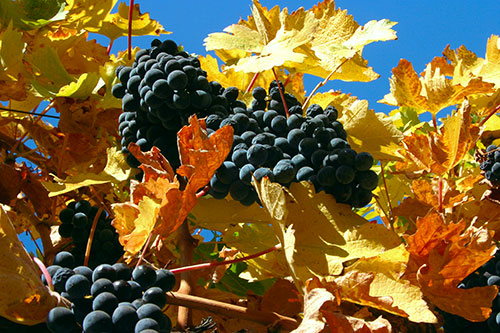 Wine Country Color_14 ©2009,wolf dietrich
Fall in the Wine Country is a very special time. The hustle and bustle of "The Crush" is at full steam as the grape leaves display their awesome color. This image captures both the fruit nearly bursting with juice and the brilliant orange yellow and red leaves, in contrast to the blue sky.
My favorite lighting in which to capture tis amazing color is in the late afternoon. The Western Sun adds a glow to the already brilliant leaves. Backlit by the Sun, these leaves appear translucent and fragile.
Printed at 12 x 18 inches, and matted and framed to 18 x 24 inches, this image is truly a wonderful capture of this beautiful scene.